Argentina's navy searches for missing submarine
Comments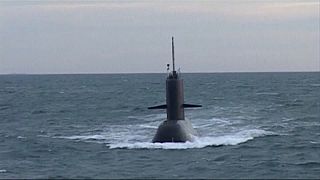 A massive search and rescue operation is still underway in Argentina for a missing military submarine.
Radio contact with the San Juan and its 44 crew members was lost on Wednesday.
The Argentine navy says the vessel was last located some 400 kilometres of the country's southern coast of Patagonia.
Officials say the submarine has supplies for several days. They have denied local media reports of a fire on board insisting that there is no sign yet that the problem is anything worse than a communication failure.