Dude where's your car! Man forgets where he parked car, finds it 20 years later
Comments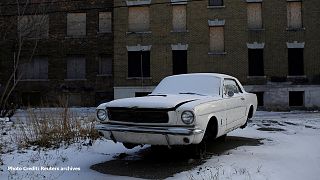 A Frankfurt local reunited with his lost car 20 years later, after police found it in an abandoned garage.


The man had forgotten where he had parked his car back in 1997 and had reported it as missing to the police.


Frankfurt police said the car was in the garage of a building awaiting demolition. The car was, in fact, hindering bulldozers from knocking down the building and so the demolition company was obliged to find the owner of the vehicle.


The police investigation revealed that the car had been reported missing 20 years ago but had not been stolen – the owner of the car had parked the vehicle in the garage and forgotten the location.


However, even after the awaited encounter, the man chose not to keep the car as it could "no longer be driven" according to authorities.