France named as surprise host of 2023 Rugby World Cup
Comments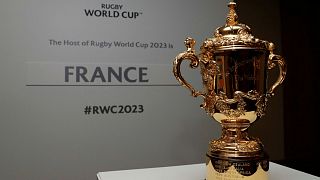 France will host the 2023 Rugby World Cup in a huge surprise after the Council of the sport's governing body went against the recommendations of an extensive evaluation report in a secret ballot on Wednesday.
South Africa had been recommended by World Rugby's Board but the Council members went for France, which also held the tournament in 2007.
Ireland were eliminated after the first round when they secured eight of the 39 available votes to the 13 of South Africa and 18 of France. In the second round, France secured 24 votes to South Africa's 15.
The three bidding countries did not take part in the ballot. The remaining Six Nations and SANZAR countries had three votes each with the rest made up from the six regional associations and smaller rugby countries. A minimum of 20 votes were needed.
South Africa, which staged the tournament in 1995, winning it in their first appearance after missing the first two World Cups because of the apartheid sporting ban, had been favourites after coming out clearly on top of the evaluation report.