Naked individuals charged with kidnap in Canada had drunk 'trippy tea'
Comments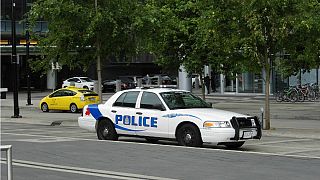 Individuals charged in a recent "naked kidnapping" in Edmonton, Canada drank hallucinogenic tea before the event, according to a relative.
The Royal Canadian Mounted Police have released more information about a callout last Monday (November 6) when a car containing five naked people deliberately rammed another vehicle on a road in Alberta.
Three adults, aged 27, 30 and 35, were charged with kidnapping and resisting arrest in a case that was brought to court yesterday.
The RCMP said a man, woman and baby were forced against their will from a home into a BMW with five naked people, but later managed to escape.
A relative of those involved in the case emphasised that they were all "salt of the earth" people and put the shocking turn of events down to them unknowingly drinking "trippy tea" bought in India.
The man, who could not be named due to a court publication ban protecting the identity of youths involved in the case, said his two daughters, aged 13 and 15, drank the tea at breakfast along with his ex-wife and two friends, who had purchased it.
"It's a scary thought thinking, 'Oh, let's try this tea that we purchased.' And then all sit down thinking they're just going to have a nice morning and end up in that circumstance," he said.
All three adults were released from custody, with the 27-year old man and his 30-year old wife yesterday granted bail.
They were set to appear back in court on November 30.