Texas church shooting: what we know
Comments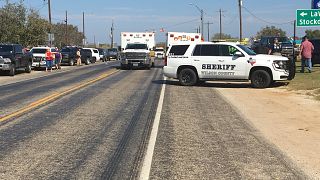 How did the massacre unfold?
Worshippers were taking part in a Sunday morning service at First Baptist Church, Sutherland Springs, Texas.
A gunman, wearing a bulletproof vest and black military gear, drove up to the white-steepled church around 11.20 am local time.
He opened fire with an assault weapon outside the church before continuing his rampage inside.
A nearby resident said: "I was on the porch, I heard 10 rounds go off and then my ears just started ringing. I hit the deck and I just lay there."
The gunman was shot at by a local resident as he left the place of worship but he managed to flee in a vehicle.
It was later found crashed on the border of a neighbouring county. The suspect was found dead inside but it is not clear who killed him.
What is the death toll?
At least 26 people died in the massacre, with a further 20 injured. It is Texas' worst-ever mass shooting.
Wilson County Sheriff, Robert Bryan, told NBC News that 12 to 14 dead children were found inside the church.
His victims ranged in age from five to 72 years old, according to officials, and included the church pastor's 14-year-old daughter.
According to a Brooke Army Medical Center spokesman, eight patients are still at the facility as of Monday (November 6).
At the University Hospital in San Antonio, five people were still under care including three children, two of which are in critical condition.
What do we know about the suspect?
Law enforcement staff have told US media the suspect is Devin Patrick Kelley, 26.
The U.S. Air Force said Kelley served in its Logistics Readiness unit at Holloman Air Force Base in New Mexico from 2010 until his discharge.
Kelley was court-martialed in 2012 on charges of assaulting his wife and child, and given a bad-conduct discharge, confinement for 12 months and a reduction in rank, Air Force spokeswoman Ann Stefanek said.
Kelley's Facebook page has been deleted, but cached photos show a profile picture where he appeared with two small children. He also posted a photo of what appeared to be an assault rifle, writing a post that read: "She's a bad bitch."
An alleged ex-girlfriend of Kelley's has published on Facebook her reaction to the shooting saying that "he wasn't just a shooter. He was abusive, an assaulter, child abuser, stalker, and straight up sick."
The location
The town of Sutherland Springs, about 40km south east of San Antonia, Texas is home to a few hundred people. The Baptist church is at the centre of the community and welcomes several dozen worshippers every Sunday morning.
The church posts videos of its services on YouTube.
h.3 The motive
Freeman Martin, a spokesman for the Texas Department of Public Safety said in a news conference that "there was a domestic situation going on within the family and the in-laws."
"The mother-in-law attended the church. We known he sent threatening…that she had received threatening text messages from him."
The reactions
Donald Trump, on the first leg of a tour of Asia, tweeted that he was monitoring the situation.
May God be w/ the people of Sutherland Springs, Texas. The FBI & law enforcement are on the scene. I am monitoring the situation from Japan.

— Donald J. Trump (@realDonaldTrump) November 5, 2017
Texas governor Greg Abbott issued this statement as the news was still breaking: "While the details of this horrific act are still under investigation, Cecilia and I want to send our sincerest thoughts and prayers to all those who have been affected by this evil act. I want to thank law enforcement for their response and ask that all Texans pray for the Sutherland Springs community during this time of mourning and loss."
Connecticut senator Richard Blumenthal urged politicians to respond "or be complicit" in the tragedy.
Horror, heartbreak, shame. Prayers are important but insufficient. After another unspeakable tragedy, Congress must act – or be complicit.

— Richard Blumenthal (@SenBlumenthal) November 5, 2017
And Democratic lawmakers renewed their calls for gun control.
Senator Chris Murphy from Connecticut led the way demanding stricter gun control laws in a statement.
"As my colleagues go to sleep tonight, they need to think about whether the political support of the gun industry is worth the blood that flows endlessly onto the floors of American churches, elementary schools, movie theaters, and city streets," Murphy said.
"The terrifying fact is that no one is safe so long as Congress chooses to do absolutely nothing in the face of this epidemic. The time is now for Congress to shed its cowardly cover and do something," he added.
House Minority Leader Nancy Pelosi also published a statement saying:
"As we mourn the lives that were cruelly cut short today, we must resolve to denounce all forms of hatred and violence and to drive them from our communities and our nation."
While Senator Elizabeth Warren from Massachusetts tweeted:
"How many more people must die at churches or concerts or schools before we stop letting the @NRA control this country's gun policies?"
On the other hand, Texas Attorney General, Ken Paxton told MSNBC in a phone interview that "adding new gun laws wouldn't have changed the situation" and added that small churches should consider ariming and training their congregants.
Sutherland Springs local hailed as hero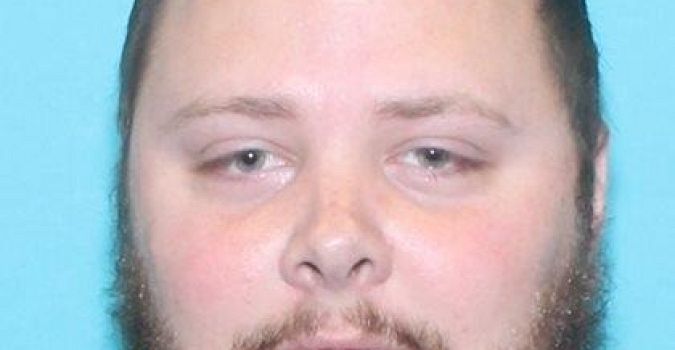 Johnnie Langendorff pursued the Texas shooting suspect in a high-speed car chase after hearing about the events at the First Baptist Church of Sutherland Springs.
Langendorff told reporters he was on his way to his girlfriend's house when he saw two men exchanging gunfire outside the church.
"A man in all black was walking towards the vehicle [a Ford Explorer SUV] with a pistol. He was trading shots with another man holding a rifle."
Langendorff said the man in black got into the SUV and sped off and that the other man with the rifle approached him, quickly briefed him on the situation and said they had to pursue the shooter.
With little time to ask questions, Langendorff and the other man sped off in pursuit of the shooter, engaging in a high-speed chase that would end with the suspect's car crashing into a ditch off the highway.
Langendorff's girlfriend, Summer Cadwell, took to Facebook to update everyone that her boyfriend was safe after the chase.
Later that night, Langendorff told reporters that he did what he thought he needed to do:
"They said there was a shooting, I pursued and I just did what I thought was the right thing."