Chinese anthem law extended to Hong Kong
Comments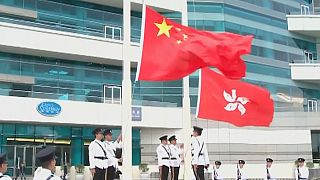 A Chinese law which bans anyone from disrespecting the national anthem has been extended to Hong Kong.
Critics say the move undermines the city's autonomy and freedoms.
It follows concerns by the authorities in Beijing that some Hong Kong football fans have booed the national anthem during major matches.
People who mock the anthem, known as the March of the Volunteers, could now spend up to 15 days in police detention.