Wait almost over for Star Wars fans as trailer released for Star Wars: The Last Jedi
Comments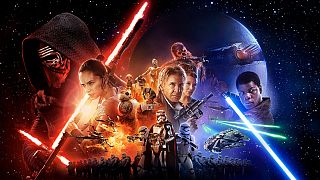 The wait is almost over for Star Wars fans after they had another glimpse into 'The Last Jedi' with Walt Disney Pictures releasing a new trailer ahead of the film's December 15, 2017 release date.
The release aired on broadcast television during game 7 of the Major League Baseball's World Series.
'Star Wars: The Last Jedi' picks up where 'Star Wars: The Force Awakens' left off with the mysterious force-wielding Rey (Daisy Ridley) coming face to face with the central Jedi of the original trilogy, Luke Skywalker (Mark Hamill).
Returning to the franchise are John Boyega as Finn, the late Carrie Fisher as Leia, Adam Driver as Kylo Ren, Andy Serkis as the menacing Snoke and Oscar Isaac as Poe Dameron alongside some of the more quirky characters in the franchise, C-3PO, R2-D2, BB8 and Chewbacca.
Three major characters have been added to the franchise, including Kelly Marie Tran as Rose, Laura Dern as Vice Admiral Amilyn Holdo and Benicio Del Toro as an unknown character called DJ. 'Star Wars: The Last Jedi' has been written and directed by Rian Johnson and audiences have been told to expect surprises as there are some unexpected choices in this second film of the new trilogy.