Twenty dead in a power plant explosion
Comments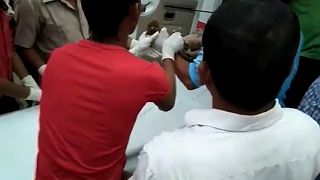 At least 20 people were killed and dozens injured in an explosion at a thermal power plant in Northern India on Wednesday.
Police said the death toll is likely to increase due to the severity of the burns to injured workers.
Local officials said the cause of the accident at the plant in Unchahar was not yet known.
Witnesses described a huge explosion with thick smoke rising from the plant.
The families of works gathered at the entrance of the power plant desperately seeking information.
Government rescue workers were called to the scene as families of workers gathered outside the plant.