Direct rule gets closer in N. Ireland as London assumes budget control
Comments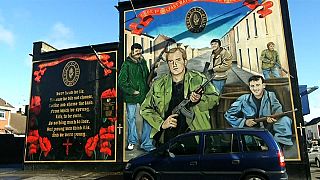 Devolved government is on the verge of coming to an end in Northern Ireland with the decision by London to take over the territory's budget to get it approved for the current financial year.
London says it has to step in because the power-sharing arrangement in the Northern Irish Assembly has broken down between the Protestant and Catholic communities' political entities, and neither group can agree on the 2017-18 financial bill.
In Northern Ireland itself the recriminations are ongoing with both the Democratic Unionists and Sinn Fein blaming each other for the impasse.