Saudi Arabia to allow women in sports stadiums
Comments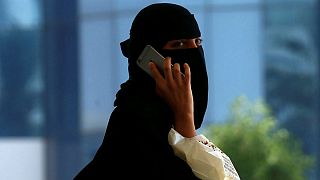 Saudi Arabia said it would allow women to attend matches in sports stadiums from next year.
The announcement was made in a statement by the General Sports Authority, the country's governing body for sports, yesterday (October 30).
It said that the previously male-only venues of King Fahd Stadium in Riyadh, King Abdullah Sports City in Jeddah, and Prince Mohammed Bin Fahd Stadium in Dammam would begin preparations to "accommodate families".
More information about seating arrangements inside the stadiums has not yet been released; Saudi men and women are generally seated separately when both genders attend an event.
The decision gave more freedom to Saudi women, who are subject to strict gender segregation rules, after the historic lifting of a female driving ban in September 2017.
Crown Prince Mohammed bin Salman is leading a bid to modernise Saudi society and improve the economy.
He said last Wednesday that the return of a "moderate Islam" was integral to his plans.