'First charges filed' in Trump-Russia probe
Comments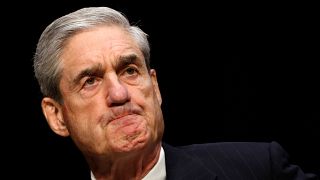 Former Trump campaign manager Paul Manafort and his longtime associate Rick Gates were told to "surrender to law enforcement" today according to NBC News.
These are the first charges filed in the investigation into alleged Russian meddling in last year's US presidential election.
American intelligence agencies say Moscow tried to help President Donald Trump defeat Democratic candidate Hillary Clinton in November 2016.
Special counsel Robert Mueller is probing whether Trump campaign officials colluded with the alleged Russian interference.
Moscow stands accused of a campaign of hacking and releasing embarrassing emails, and disseminating propaganda via social media to discredit the Clinton campaign.
Both the US President and the Russian leadership deny the allegations.
It is now commonly agreed, after many months of COSTLY looking, that there was NO collusion between Russia and Trump. Was collusion with HC!

— Donald J. Trump (@realDonaldTrump) 27 octobre 2017
The special counsel's investigation also includes an effort to determine whether the president or any of his aides tried to obstruct justice.
Grand jury approves charges in Mueller's Russia probe, report says https://t.co/pqAOhrE2REpic.twitter.com/pIN1zGjYYv

— NBC News (@NBCNews) 28 octobre 2017
Mueller was appointed by the Justice Department to lead the probe, a week after Trump fired FBI Director James Comey, who was leading a federal investigation into possible collusion with Russia.
Trump initially said he fired Comey because his leadership of the FBI was inadequate and hurt morale, but in a later interview with NBC he cited "this Russia thing" as his reason.
with Reuters