Suicide bomber kills 30 in Afghan attack
Comments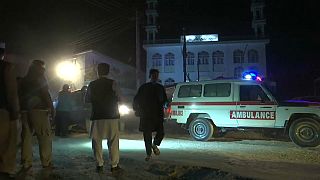 A suicide bomber killed at least 30 people inside a Shi'ite mosque in the Afghan capital Kabul on Friday night, a security official said.
A separate bombing saw at least another 20 killed at a mosque in the middle of the country.
The Kabul bombing is the latest in a string of violent attacks on the country's Shi'ite minority.
The attack occurred at the Imam Zaman mosque in the western part of the city as Shi'ite worshippers gathered for prayers.