Vampire scare prompts UN to pull staff out of southern Malawi
Comments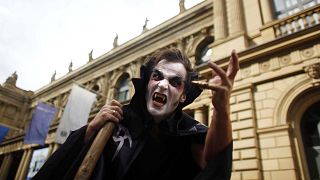 The UN said yesterday (October 10) it removed employees from two districts in southern Malawi where a vampire scare triggered mob violence leading to the deaths of five people.
Malawi is one of the world's poorest countries where belief in witchcraft is common in rural areas.
In a report on the situation, the UN Department on Safety and Security (UNDSS) said that the Mulanje and Phalombe districts had been "severely affected by the ongoing stories of blood sucking and possible existence of vampires."
Acting UN Resident Coordinator, Florence Rolle said some staff had been relocated while others remain in the districts depending on "locations of their operations", but did not specify how many workers were affected.
Lynch mobs accusing people of vampirism had been searching for individuals and blocking roads with at least five people being killed in the area in the last month, said the report.
The rumours are thought to have started in neighbouring Mozambique, but their cause remains unknown.
In 2002 Malawi also saw a spate of vampire-related violence.
Attacks on people with albinism due to a belief in witchcraft were also becoming "human rights crisis," according to Amnesty International.
Malawian President Peter Mutharika said the reports were "distressing and agonizing".