UK facing "intense" terror threat, MI5 chief warns
Comments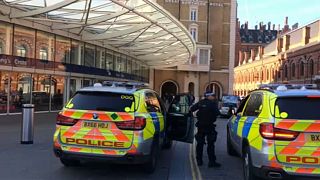 Britain is facing its most severe terror threat in a generation, the head of the country's domestic intelligence service has warned.
Reflecting this year's recent attacks in London and Manchester, MI5 chief Andrew Parker said the UK had seen a dramatic upshift in the threat from Islamist terrorism.
Parker also said the spy agency is currently running 500 live operations on more than 3000 suspected extremists and warned more strikes were inevitable.
"It's clear that we are contending with an intense UK terrorist threat from Islamist extremists. That threat is multi-dimensional, evolving rapidly and operating at a scale and pace we've not seen before. We've seen a dramatic upshift in threat this year, it's at the highest tempo I've seen in my 34-year career."
The rare public comments by Parker, come as pressure mounts on MI5 to show its effectiveness in the wake of recent attacks.
The spy chief insisted that twenty plots had been foiled in the last four years, including seven in the last few months.