Migrants and refugees are being jammed under car bonnets to evade detection at Europe's borders, it's emerged.
Europol says the new trend shows how smugglers are having to find fresh ways to get people past border security.
"One of the most recently-detected transportation methods is to conceal irregular migrants in engine compartments while crossing the borders," said Europol in a press statement.
"Before approaching the border crossing points the migrants are placed in the engine compartment of the vehicle used for their transportation.
"The migrants are hidden on top of the vehicle's engine taking advantage of the space available between the engine and the bonnet.
"The method is extremely dangerous and the lives of migrants crossing the border in this manner may be at risk."
Other new trends Europol has detected in recent months include smuggling migrants from Turkey to Italy on sailing yachts or leisure vessels.
It also says a route into Europe from the Black Sea – mostly from Turkey to Romania – has re-emerged.
"Migrant smuggling has become a big and dangerous business in Europe," said Rob Wainwright, executive director of Europol.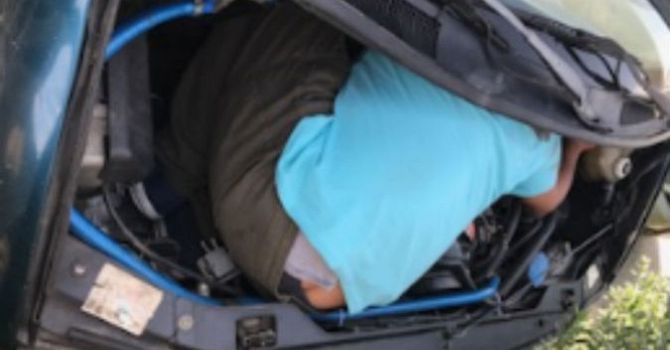 Source: Europol
"In the face of increased pressure from law enforcement authorities criminal groups are resorting to desperate methods to smuggle victims across border, often with life-threatening consequences.
"In over 50 high-level investigations of migrant smuggling in which Europol is currently supporting national authorities, we are determined to help combat this callous trade."
The overall trend has seen more migrants arrive in Spain from Africa so far this year, compared with 2016.
The central Mediterranean route into Italy has seen 102,942 migrants arrive from January to September, against 181,436 last year. There have also been more departures from Tunisia and Algeria after a crackdown in Libya.
Meanwhile just 20,844 migrants have arrived into Greece so far this year, a huge drop on the 176,906 in 2016.