The Austrian election saw a race for second place, a swing towards the right-wing and the world's youngest national leader
Sebastian Kurz set to be the world's youngest leader
Support for conservative star Sebastian Kurz rested around 33 percent before the election, so it's little surprise the People's Party (ÖVP) came out on top.
The 31-year-old looks set to become not only Austria's youngest chancellor but the world's youngest national leader.
Kurz also served as Europe's youngest-ever foreign minister, after his appointment in 2013 aged just 27.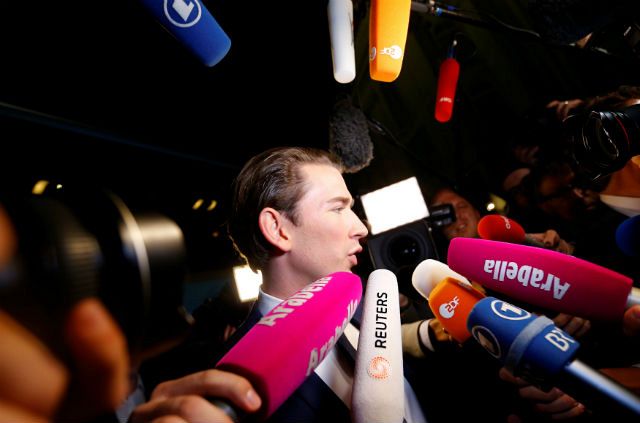 Second place still up-for-grabs
As preliminary results gradually came in the far-right Freedom Party (FPÖ) and current leaders of the coalition the Social Democratic Party (SPÖ) went head-to-head for second place.
The two parties' positions fluctuated throughout the evening until preliminary results from Austria's interior ministry showed the FPÖ on 27.4 percent just ahead of the SPÖ on 26.7 percent.
However, this was not the final tally and, with a record number of postal votes still to be counted, the standing between the two parties could change.
A swing towards the right-wing
The far-right FPÖ gained a resounding 27.4 percent in preliminary results; a figure that could as yet change but, nevertheless, showed the party's influence in Austria.
Leader Heinz-Christian Strache, a trained dental technician who has been head for more than a decade, could lead the party to government in a coalition with the ÖVP.
There was, however, some kickback against the far right's success with demonstrators gathering outside the Austrian Chancellory in Vienna holding banners that read "Nazis out" and "F*** Strache".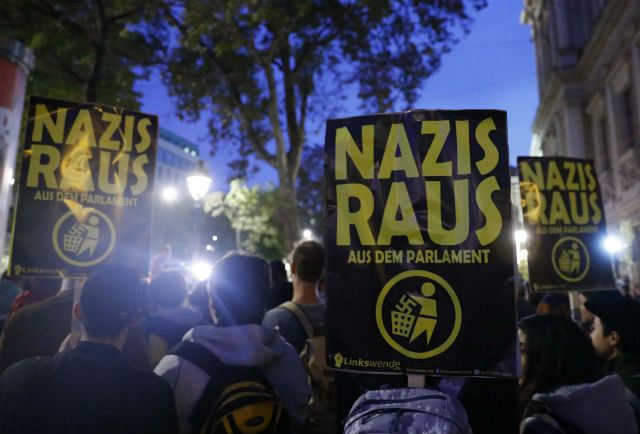 A blow for the SPÖ
Christian Kern was at the helm of the SPÖ for little over 18 months before the snap election took place.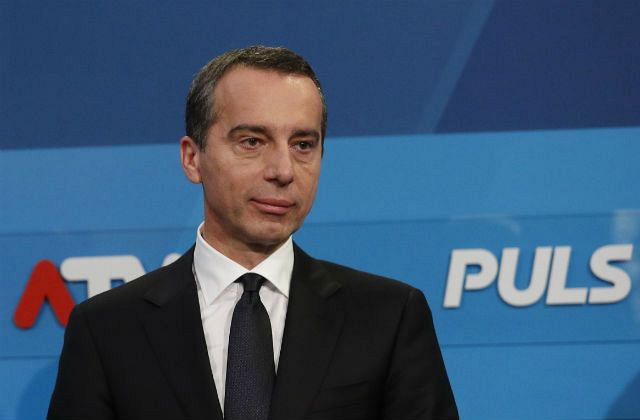 Kern admitted he had made "mistakes" when speaking at an SPÖ members event and accused the media of reporting on every election scandal concerning his party.
The current chancellor said he would not step down from as leader of the Social Democrats despite exit polls showing the party losing to its conservative coalition partners.
"The SPÖ must again be the strongest force in the country," the party wrote. "From tomorrow, we will start to work toward this," its supporters said on Twitter.
Die SPÖ muss wieder stärkste Kraft im Land werden. Ab morgen beginnen wir daran zu arbeiten! #yeswekern#nrw17pic.twitter.com/E6zYcBCrEN

— SPÖ (@SPOE_at) October 15, 2017
Green Party slips under the radar
While preliminary results gave hope to Green supporters, a final pre-count saw them drop under the 4 percent needed to make it into parliament at 3.3 percent.
What next?
Sebastian Kurz said it was "too early to start speculations," when it came to possible coalition formations, adding that he would speak to every party in the parliament," if the president gave him the mandate to form a government.
President Alexander Van der Bellen said Sebastian Kurz's ÖVP looked set to win, but he would wait until Thursday's (October 19) official results to invite the party with a majority to form a coalition.
Here's how the election unfolded