East v West - how EU countries are biting back at 'double standards' in food and product quality
Comments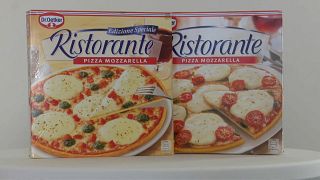 The Prime Ministers of the Czech Republic, Hungary, Poland, and Slovakia have urged the European Commission to fight 'double standards' in the quality of food. Earlier this year, several multinational companies were found to be selling products with a lower content of primary ingredients or cheaper substitutes in Eastern European markets.
During a press conference on Friday, Slovakia's Prime Minister Robert Fico said "The V4 discussion will play a key role in changing the behavior of multinationals. Success for V4s will be when this issue is no longer a European problem."
Tests in several eastern EU states have proved that some companies use cheaper ingredients, or less of them in food products and detergents sold in the east, compared to the same products sold in adjacent Austria and Germany.
Hungarian Prime Minister Viktor Orbán said that central Europe was especially sensitive to such issues – referring to the double standards as 'food apartheid.'
"Defending the internal market is an obligation of the Commission. If they don't protect it, we have to do it on a national basis. We wait a little bit. If the Commission does not launch a legislative process, I will initiate a Hungarian one," he said.
Earlier this week, European Commission President Jean-Claude Juncker said there should be no "second class consumers" in the single market.