SpaceX Dragon arrives home from International Space Station
Comments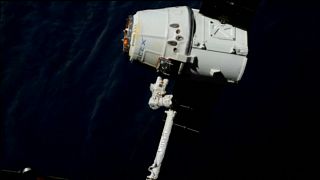 A capsule sent to resupply the International Space Station has been dispatched back to Earth after being released from the ISS on Sunday. It had docked for a month with the ISS having brought supplies for the crew from Florida in mid-August.
A robotic arm was used to free the SpaceX Dragon and send it on its way, as NASA scientists and engineers watched from Houston.
Splashdown in the Pacific was confirmed by the SpaceX twitter feed. Recovery teams have been awaiting its landing in the ocean to retrieve cargo including results from biological and technological experiments.
NASA says the capsule is the only spacecraft able to return to Earth while still intact.
It's reportedly the last new Dragon SpaceX will use to resupply the ISS; in future the private space company plans to re-use capsules from previous missions.
Good splashdown of Dragon confirmed, completing its 12th mission to and from the Space_Station</a>.</p>— SpaceX (SpaceX) September 17, 2017
Dragon has been released from the Space_Station</a>! Three departure burns are now underway. <a href="https://t.co/XwYBRrA6A8">pic.twitter.com/XwYBRrA6A8</a></p>— SpaceX (SpaceX) September 17, 2017