Cult US actor Harry Dean Stanton dies aged 91
Comments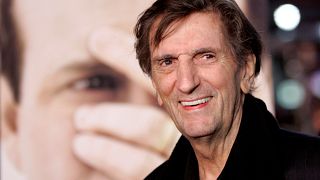 Cult American actor Harry Dean Stanton has died in hospital in Los Angeles aged 91.
His long, craggy face, unkempt hair and off-beat demeanor made him a favourite of directors seeking a character actor to add eccentricity or melancholy to the screen.
And in a career spanning 60 years, he appeared in films including 'Alien', 'The Godfather Part Two', and 'Paris, Texas'.
His final film is the soon to be released 'Lucky.'
Stanton, who appeared recently in David Lynch's reboot of television's 'Twin Peaks', died on Friday from natural causes at Cedars Sinai hospital, his agent said.
RIP Harry Dean Stanton, the man we couldn't stop watching https://t.co/zO0tqu7ivzpic.twitter.com/OPNLsNMFjx

— GQ Magazine (@GQMagazine) 15 septembre 2017
Stanton made a second career of music, playing regularly in Los Angeles and sometimes touring with the Harry Dean Stanton Band, in which he sang and played guitar and harmonica.
Stanton never married but once told an interviewer he had "one, maybe two" sons.
with Reuters