Second man arrested over attack outside Buckingham Palace
Comments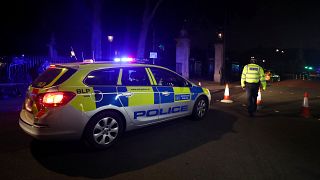 A second man has been arrested over an assault outside Buckingham Palace on three officers by a man armed with a metre long sword.
A 30-year-old man who was detained in West London on Sunday morning is being held on suspicion of being "involved in the commission, preparation or instigation of terrorism."
Being directed away from Buckingham Palace now as Police corden it off. No entry allowed in towards palace #buckinghampalacepic.twitter.com/dwlpRT3VJQ

— Amir Jan Malik (@Amir_Jan_Malik) August 25, 2017
The first suspect, who's 26, has been remanded in custody. He's accused of deliberately driving at a police van close to the Queen's official residence late on Friday.
Detectives say he repeatedly shouted He repeatedly shouted "Allahu Akbar" as CS gas was used to "quickly" restrain him.
The three unarmed police officers were treated for minor injuries.