German tourist killed and Briton critically-injured in Australia crash
Comments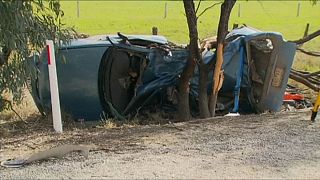 A young German was among those killed in a car smash in Australia that police say was drink-related.
The 21-year-old was one of three young tourists to die in the crash, which happened on Sunday (August 27) in the state of Victoria.
Another man, a 19-year-old from Britain, is in hospital with life-threatening injuries. A fifth tourist, from Germany, received less injuries.
Police said all five had been working at a local winery and had been drinking at a nearby hotel before the crash.
Local media report the driver lost control on a bend, causing the car to flip over and smash into a tree.