Hurricane Harvey barrels into Texas
Comments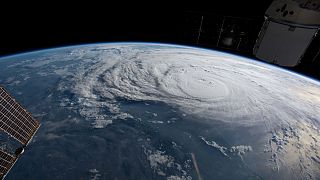 Hurricane Harvey yesterday (August 26) crashed into the US mainland bringing life-threatening winds and the risk of catastrophic flooding.
Texas bore the brunt of the Category 4 storm, the worst to hit the United States in over a decade.
The hurricane made a first landfall reaching winds of 209 km/h and made a second landfall nearby three hours later.
President Donald Trump, facing the first large-scale natural disaster of his presidency, signed a disaster proclamation at the request of Texas Governor Greg Abbott, which "unleashes the full force of government help".
At the request of the Governor of Texas, I have signed the Disaster Proclamation, which unleashes the full force of government help!

— Donald J. Trump (@realDonaldTrump) 26 août 2017
Around 5.8 million people were believed to be in the storm's path and while thousands fled, many defied mandatory evacuation orders.
In Rockport, one of the towns hardest hit by the hurricane, the mayor told any citizens staying in the area to write their names on their arm for identification in case they were injured.
Harvey is expected to move along the Texas and Louisiana coasts and surges of up to 4 meters and over 90 cm of rain are forecast.
The storm's impact on refineries has already pushed up gasoline prices.