Iraqi security forces retake Tal Afar
Comments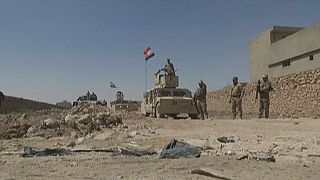 A month after liberating Mosul from Islamic State, Iraqi government forces have broken through the militant's lines inside Tal Afar reaching the old city centre and the neighbourhood around the Ottoman-era citadel,
Iraqi forces have seized about three quarters of the city since the offensive started six days ago while the militants remain in control of the northeast quarter.
Tal Afar is the latest objective in the US-backed war on Islamic State following the recapture of Mosul after a nine-month campaign.
According to Iraqi and US military commanders as many as 2,000 battle-hardened militants remain in Tal Afar while the number of civilians left in the city is estimated to be between 10,000 and 20,000.
Tal Afar fell to Islamic State in 2014. It was strategically significant for its location along a supply route between Mosul and Syria