Turkish-born German writer Dogan Akhanli released by Spanish court
Comments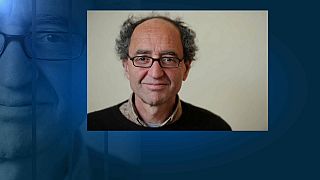 A Spanish court has conditionally released the Turkish-born German writer Dogan Akhanli.
The writer was held at the request of Turkish authorities, who issued a red notice, according to his lawyer.
Akhanli must remain in Madrid while Spain assesses Turkey's extradition request.
"Turkey wants to flex its muscle and show people that they are not safe anywhere. Unfortunately, this is being done under abuse of the laws of the state, So what we have now is interpol is used as an extended arm of the Turkish regime."
Germany has urged Madrid not to extradite him.
Relations between Ankara and Berlinhave been strained since the failed coup on July 2016.
German Chancellor Angela Merkel also weighed in and criticised Turkey's use of an Interpol arrest warrant.
Speaking to an election town hall event on Sunday Merkel said that this amounted to abuse of the international police agency.
"It is not right and I'm very glad that Spain has now released him," Merkel said. "We must not misuse international organisations like Interpol for such purpose."
On Saturday Erdogan urged Turks in Germany to "teach a lesson" to Germany's "anti-Turkish" mainstream parties in next month's parliamentary election, despite German foreign minister Sigmar Gabriel's warning he should keep out of German politics.
"Who are you to talk to the president of Turkey? Talk to Turkey's foreign minister. Know your place," Erdogan said at a rally for his AK Party in the southwestern province of Denizli.
European countries with large Turkish diasporas have grown increasingly uneasy at what they see as Ankara's attempts to use ethnic Turkish populations to influence domestic politics.
There are currently 10 German citizens, some dual citizens, detained in Turkey, according to the German authorities.