Stranger than fiction? Crime novelist 'confesses to quadruple murder'
Comments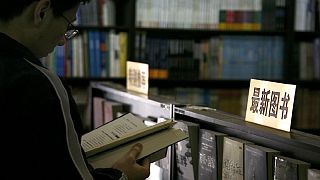 A crime novelist has confessed to the murder of four people, police say, in a case that has been left unsolved for more than two decades.
For years investigators have been trying to figure out how a family was killed at a guesthouse in November 1995.
After filling countless notebooks with potential suspects and clues over the last 22 years, detectives discovered a few days ago the answer could have been among the shelves of the country's bookshops all along.
Officers arrested writer Liu Yongbiao, 53, last week.
Police say Yongbiao and another man from his village have confessed to the murders, the former even telling police: "All the time, I was here waiting for you," according to Chinese news site The Paper.
On the evening of November 29, 1995, two men were checked-in at a guesthouse in Huzhou, with the intention of carrying out a burglary.
But the plan went wrong and the guesthouse's owners, their grandson and another client were beaten to death with a blunt object.
In the absence of modern scientific techniques, the police have had to be content with a single, meagre clue: the two wanted men had a strong accent from Anhui province.
But, thanks to DNA tests, police were recently able to go back to the writer.
At the time of his arrest, Yongbiao was in the process of correcting a student's homework, according to Chinese media.
One of the police officers who arrested him told The Paper the writer had given him a letter addressed to his wife.
"I waited for this moment for 20 years," writes the novelist. "All this finally ends today, I am finally freed from this mental suffering that I had to endure for so long."