Vienna, Helsinki and Hamburg among most liveable cities in world
Comments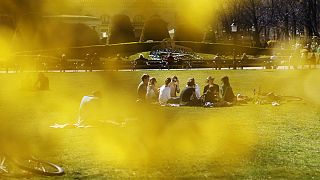 Europe features three times in a new ranking of the world's most liveable cities – despite being hindered by terrorism fears.
Vienna, which came second, Helsinki and Hamburg all made it into the top ten of the most desirable metropolises.
The list, compiled by the firm that produces The Economist magazine, put Melbourne, Australia at the top of the pile.
Cities are judged on their stability; healthcare; culture and environment; education; and infrastructure.
The top-five has remained unchanged from last year, but the report's authors say European cities have been affected in the ranking by fears over terrorism.
It said: "Western Europe has become a focal point for mounting concerns and repeated attacks in France and the UK have had a contagion effect.
"However there are other factors that could prove to destabilising. Unrest has grown in some countries, particularly over the migration crisis, and the British vote to leave the EU could pave the way for further uncertainty and political conflict."
On the flip side, the report says cities such as Reykjavik, the capital of Iceland, and its Dutch counterpart, Amsterdam, have benefited from improving cultural offerings and falling crime rates.