Former al-Shabaab deputy leader urges militants to leave the group
Comments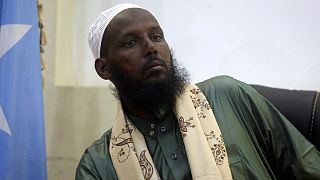 The former deputy leader of Somali Islamist miltants al Shabaab has called on others to quit the group, saying it does not represent the interests of those it claims to.
Mukhtar Robow Abu Mansur fell out of favour with the group in 2013 and has since kept a low profile in Somalia's dense jungle with his forces before defecting to the government side in Mogadishu last week.
Abu Mansur said: "I left al-Shabaab over five years ago. I urge the militants to leave the group.
"I left al-Shabaab because of a misunderstanding and I disagreed with their creed which does not serve Islamic religion, people and the country. I also thank the government and its international friends who played a role in the matter up to this point."
Abu Mansur, who until two months ago had a 5 million dollar US bounty on his head, was deputy chief and spokesman for the group until he challenged the leadership of the group in 2013.
Since leaving, the group has made multiple attempts on his life.
The Al Qaeda-allied militants still remain a formidable threat in Somalia despite losing much of their territory.