Turkey arrest Russian over Incirlik terror plot
Comments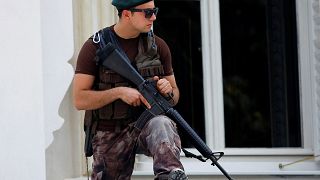 Security forces in Turkey have detained a Russian man on suspicion of planning an attack on a US military aircraft.
Renad Bakiev, who is accused of being an ISIL operative, was arrested after surveillance footage appeared to show him carrying out reconnaissance near the NATO Incirlik air base.
He had allegedly planned to use a drone to crash an American jet.
Incirlik, which is located in Turkey's south east, is a key staging post for the US airforce in its fight against ISIL.