Police have sent mocking postcards to Europe's most-wanted criminals in a bid to get the public's help in tracking them down.
They say traditional investigative measures have so far failed to track down the suspects.
Police forces across Europe have scribed sardonic messages and used cliches about each country in an apparent bid to get maximum exposure.
Belgian police's message to Artur Nawrocki, who is wanted for drug trafficking, reads: "Dear Artur, Belgian fries are the best and we know you miss them. Come back to enjoy them. We'll have a nice surprise in store for you. See you soon, the Belgian federal police."
Czech Republic: "We have a cold pilsner and a generous gift voucher for you!"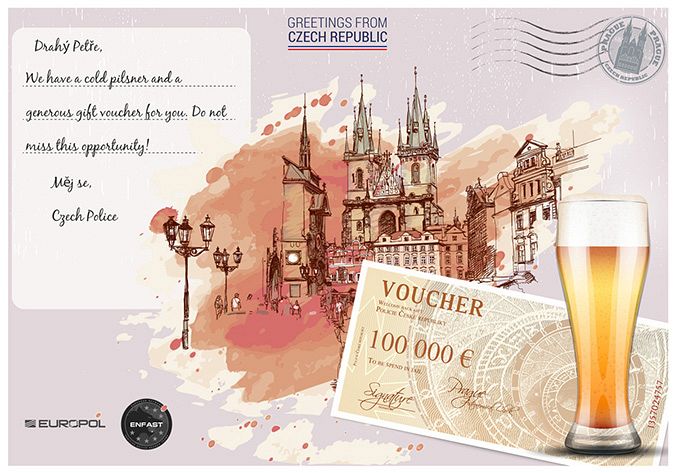 Italy: "Don't you miss the taste of real Italian cuisine?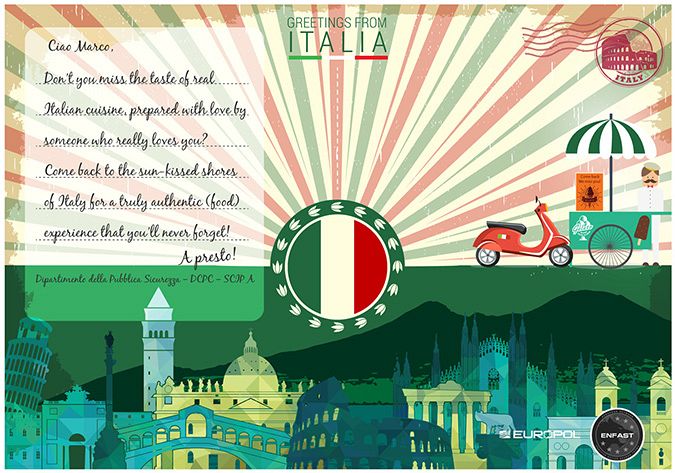 Spain: "The beaches of Spain are missing you."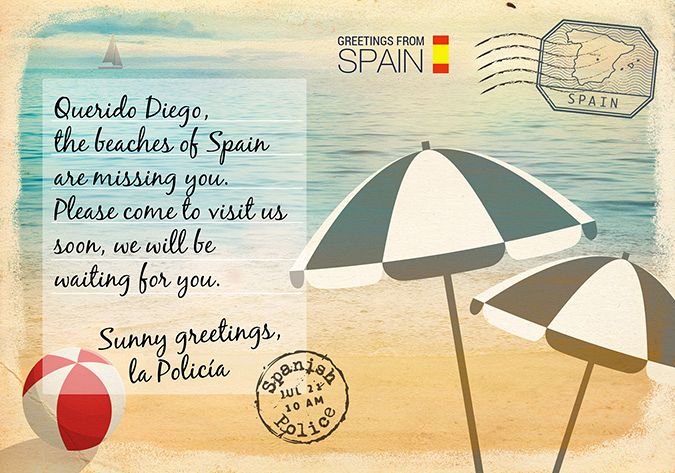 France: "We miss you."
Slovakia: "We'd love to hear what you have been up to."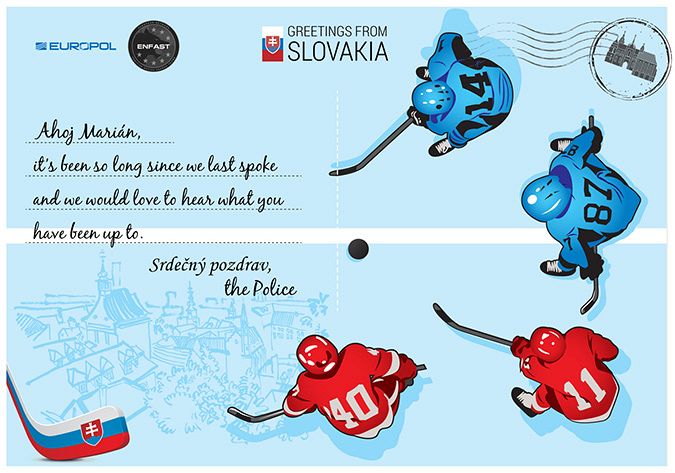 Croatia: "The waters of the Adriatic are missing you."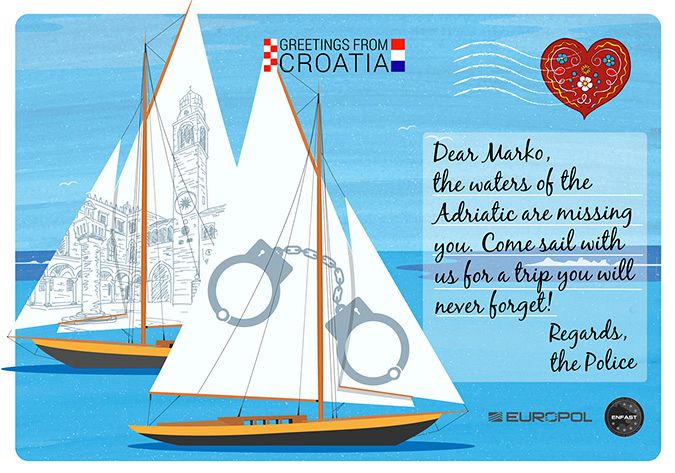 Poland: "Wawel dragon will be waiting for you in his cave."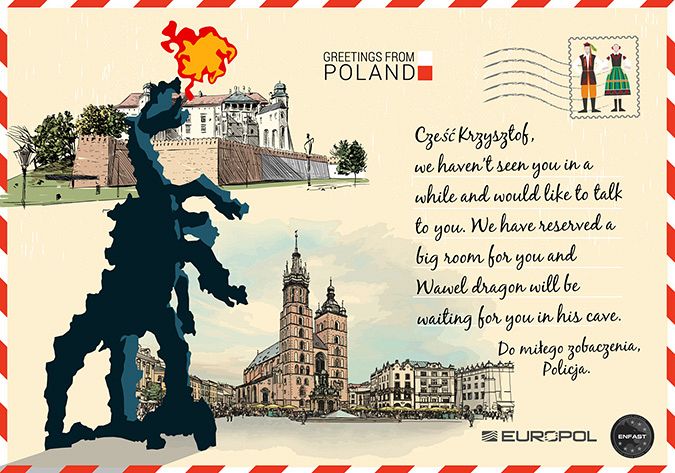 Sweden: "Here are some (Ikea) instructions on how to contact us."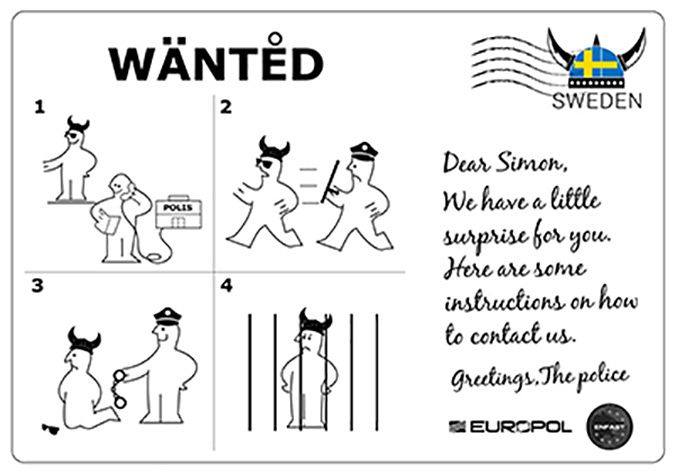 Finland: "We know you're a master of forgery but there is only one real Santa … and he wants you back."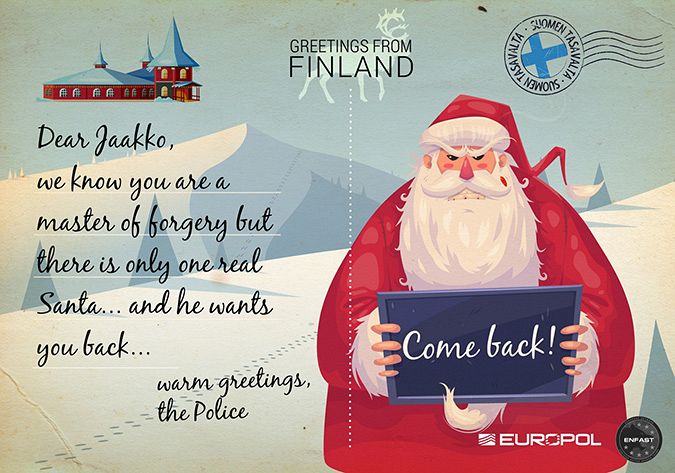 Estonia: "Please get back in touch."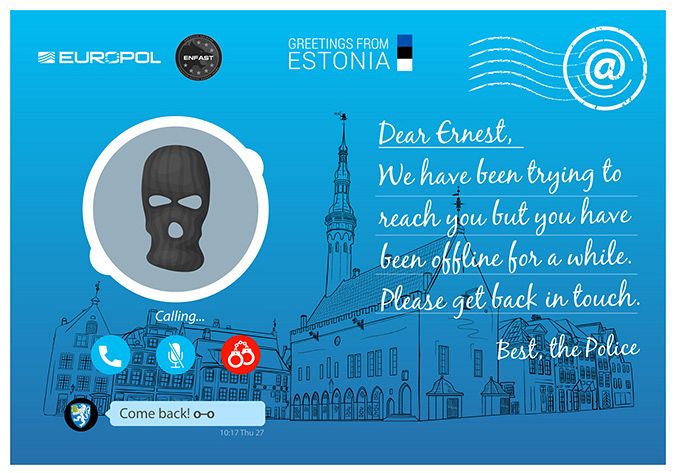 Latvia: "Our country has so much to offer a man like you."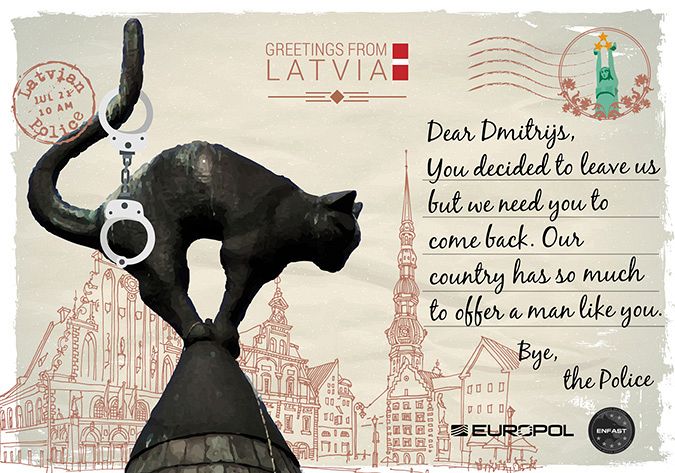 Belgium: "Belgian fries are the best and we know you miss them"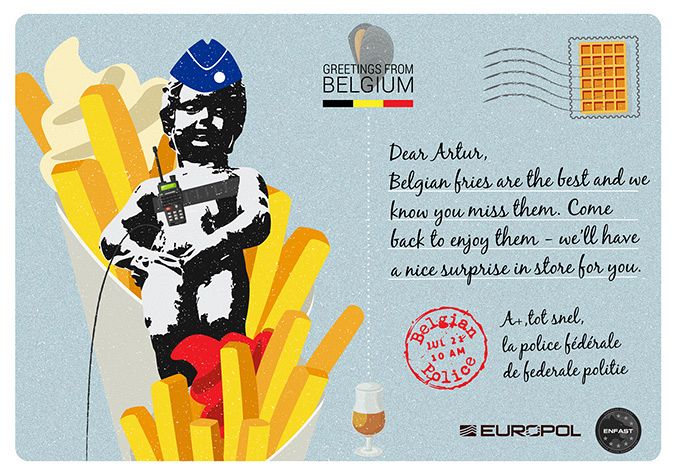 Luxembourg: "You have been running from us for over a year."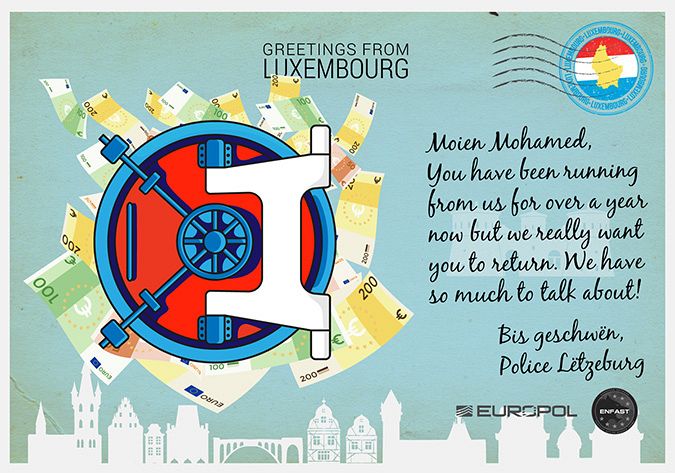 Austria: "Please come back to enjoy our beautiful Alps."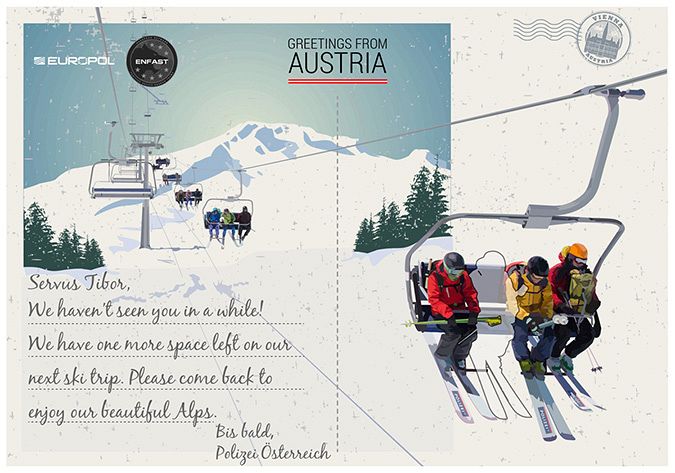 Slovenia: "We have something special for you."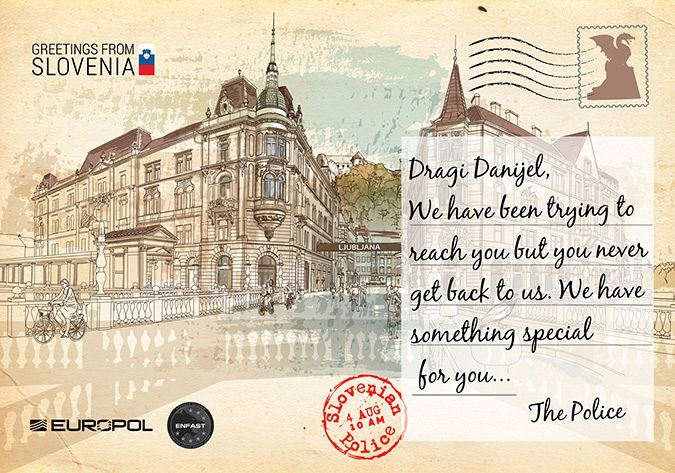 UK: "There is still so much to discuss."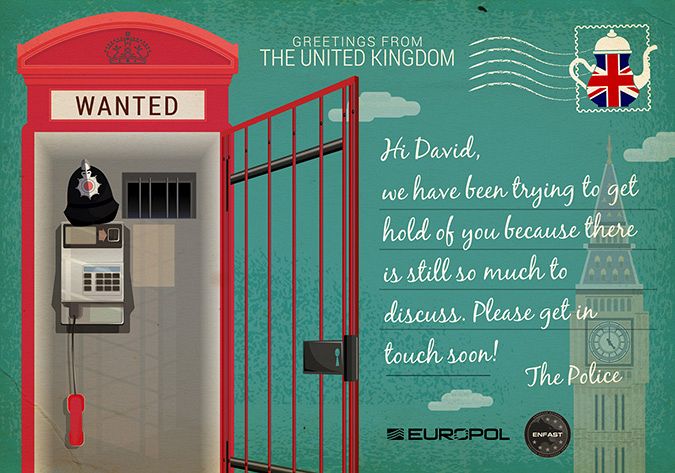 Hungary: "We know you like a spiced stuff, so we have prepared a very spiced goulash."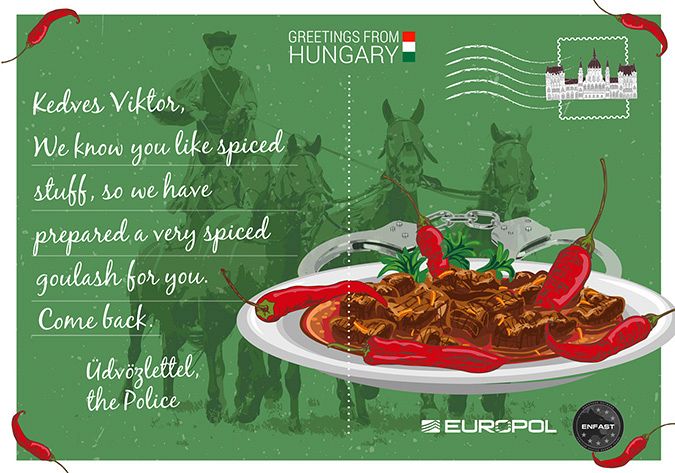 Bulgaria: "We have a little surprise for you."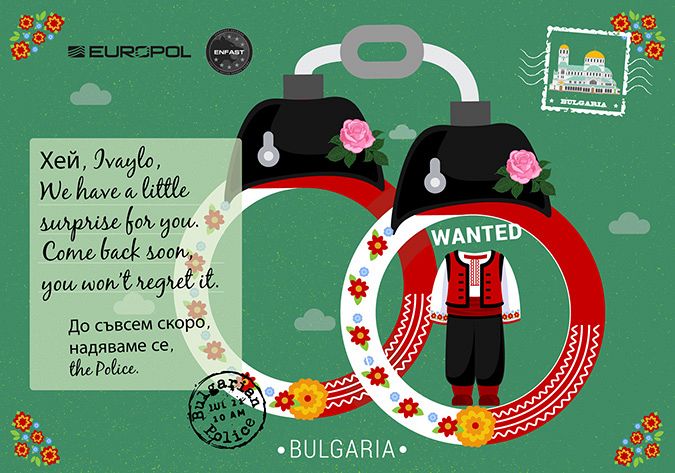 Cyprus: "We are inviting you back to Aphrodite's island."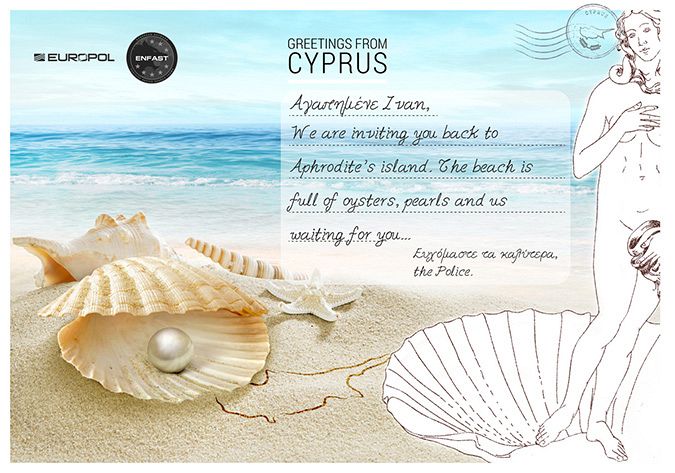 Romania: "Count Dracula is celebrating his annual vampire parade and you're invited."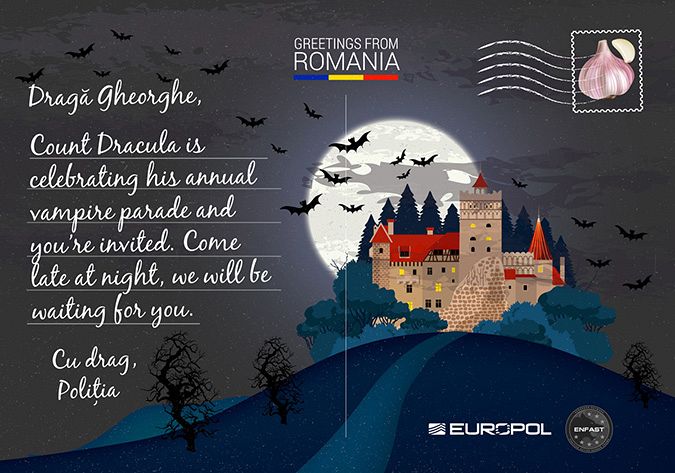 Lithuania: "The prison is missing a member."