Libya's Eastern based government warns Italy over ships
Comments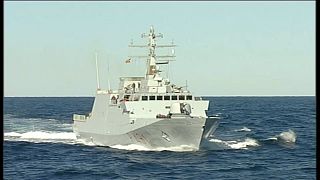 Italy has despatched naval patrol boat, , Nave Comandante Borsini, to Libya in order to help the country's coast guard curb the flow of migrants.
The Italian parliament gave the go-ahead for a naval mission, saying it had been requested by Libya's U.N.-backed government.
But the move triggered angry statements from factions in eastern Libya that oppose the Tripoli based government.
Abdallah Bilhaq, spokesman of the Libyan House of Representatives in Tobruk, said Italy wanted to "export the illegal immigration crisis from its territory to Libya's", adding that the return of tens of thousands of migrants would have a "dangerous impact" on Libya's security, economy and society.
The parliament also criticised Prime Minister Fayez Serraj for striking the deal with the Italians.
Serraj's government has denied that, although Italian Premier Paolo Gentiloni said they requested help from Italy's navy.
The parliament in Tobruk said having a foreign navy's vessels patrolling Libyan waters would be a "violation to the sovereignty of Libya."
After a surge in migrant arrivals from Libya at the start of the year, the number of newcomers to Italy has slowed
However, rights groups have warned that those sent back to Libya face abuse at the hands of traffickers.