Arab nations offer dialogue if Qatar 'shows willingness' to fight terrorism
Comments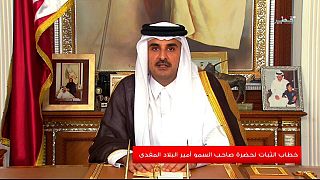 Four Arabic countries said they are ready for a dialogue with Qatar if it shows a willingness to fight terrorism.
Foreign ministers from Saudi Arabia, Egypt, the United Arab Emirates (UAE) and Bahrain met today (July 30) in the Bahraini capital Manama to discuss the crisis in relations with Qatar.
The Saudi-led bloc cut ties with Qatar on June 5 accusing the country of supporting terrorism and extremism, which Doha denies.
They imposed sanctions and issued a list of demands that Qatar was to fulfil if it wanted the sanctions lifted.
Besides its alleged support for militant groups, Qatar is also accused of allying itself with the region's arch enemy Iran.
Diplomatic efforts involving Turkey and the United States have failed to end the standoff, which has affected both travel and communications between four countries and Qatar.
The six-week impasse led to harsh verbal exchanges in the media.