Controversial Russian ambassador to US ends tenure
Comments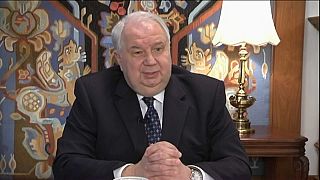 Amid the ongoing investigations into claims Moscow meddled in the US election, there is a changing of the guard at the Russian embassy in Washington.
Officials have confirmed that ambassador Sergei Kislyak, a key figure in the controversy swirling around the Trump administration, has ended his posting after nine years in the job and is returning to Moscow.
He is expected to be replaced by the Russian Deputy Foreign Minister Anatoly Antonov, but it is reported the appointment has yet to be confirmed by the Kremlin.