French army head quits after row with president
Comments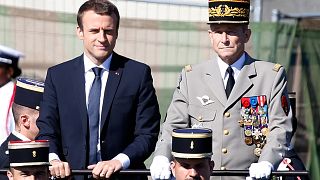 The most senior figure in the French armed forces, Pierre de Villiers has resigned after becoming embroiled in a public row with his president Emmanuel Macron over budget cuts.
In a statement the defence chief of staff said he did not feel he could guarantee any longer the viability of the military structures he believed were needed to protect France and its interests.
Macron had warned in a newspaper interview on Sunday that the chief of staff would need to change if he was unable to share the vision of the presidency. He had also hit out at de Villiers in an address to soldiers, declaring "I am your leader."
Macron is proposing cuts of 850 million euros to the defence budget this year, a figure de Villiers told parliament was "not achievable".