Paris and Los Angeles cleared to agree Olympics deal
Comments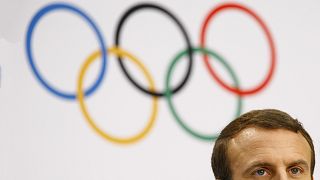 The hosting rights for both the 2024 and 2028 summer Olympics will be awarded in September after the International Olympic Committee on Tuesday voted in favour of revealing the hosts for both games in the same session.
Los Angeles and Paris are the only two cities left in the race to stage the 2024 Games, and the IOC are seeking an agreement with them that could see one of the cities offer to take on the 2028 Olympics.
A tri-partite agreement could either see one city agree to host the 2028 Olympics, or have either city be willing to take on the later Games, which would mean that the September session would come down to a vote.
If no agreement is reached, there will be a straightforward vote for the hosts of the 2024 Games only.
"This (double awarding) is a golden opportunity," said IOC President Thomas Bach. "It is hard to imagine something better. This is why the IOC asked its vice presidents to study how to make the most of this unique constellation."
IOC Vice President John Coates said there would not be a double awarding during the 2026 winter Games bid process.
The IOC is trying to overhaul the Olympic bidding process after four cities pulled out of the 2024 race due to worries about the size, cost and complexity of hosting the Games.