Protesters have made their voices heard ahead of this week's opening of the Pamplona running of the bulls festival in Spain.
Animal rights activists are calling for a "festival without blood" and staged a protest with a difference.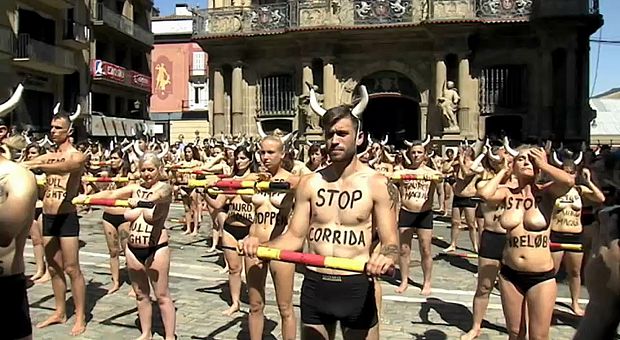 Dozens of men and women stripped off and covered themselves in red powder.
Protests are often staged during the event; last year animal rights activists also put horns on their heads and covered themselves in fake blood.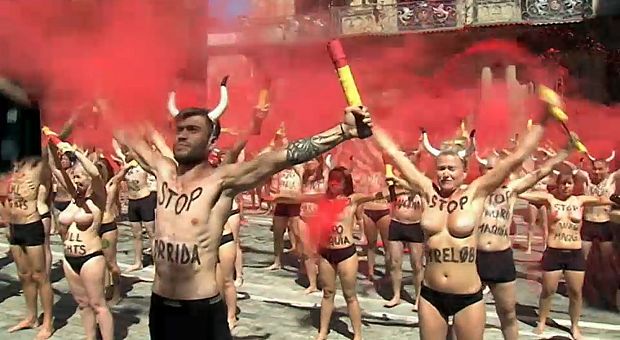 But despite the annual demonstrations and debate, the running of the bulls continues.
Supporters argue that it is an event steeped in tradition and it is too important for the local tourism industry.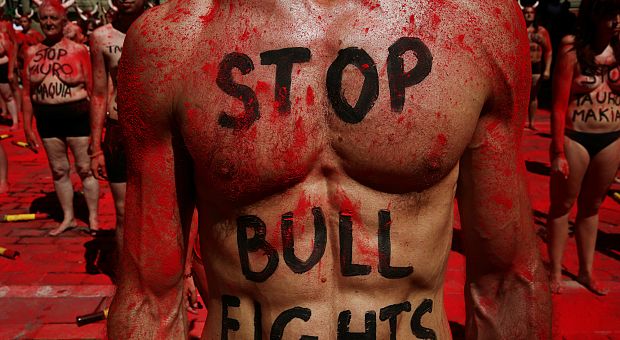 The week-long San Fermin festival starting on Thursday attracts tens of thousands of participants, but also a lot of controversy.
The protesters argue the bull runs and bullfights should be banned on the grounds of cruelty.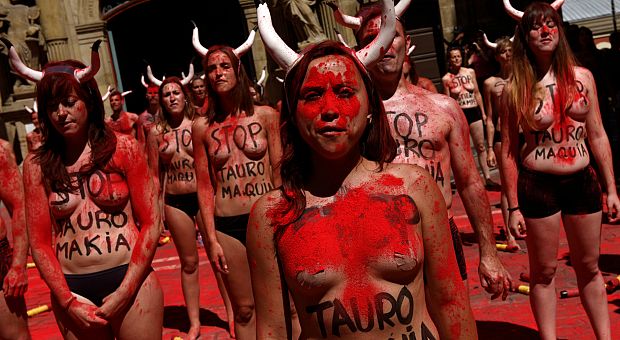 Blood often flows among the public as well, with many people injured.
But organisers say they do attempt to minimise the risk to participants with strict advice on how to stay safe, especially for the running of the bulls.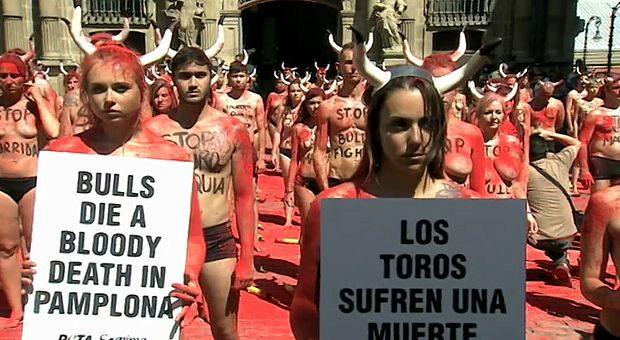 A total of 15 people have been killed during the festival since records began in the early 1900s.
The last death was of a 27-year-old man in 2009.