Qatar says Arab states' ultimatum 'made to be rejected'
Comments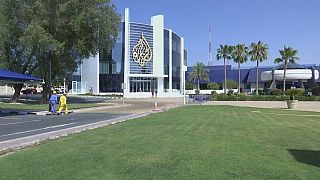 Demands made of Qatar by four other Arab states are designed to be rejected, Doha's foreign minister said on Saturday (July 1), adding however that he was ready to discuss their grievances.
Their ultimatum is, he insists, aimed not at tackling terrorism but at curtailing his country's sovereignty.
Sheikh Mohammed bin Abdulrahman al-Thani was speaking ahead of a Monday deadline to comply with a list of 13 demands from Saudi Arabia, the United Arab Emirates, Egypt and Bahrain, which have imposed a de facto blockade on the small Gulf nation.
The four countries accuse Qatar of supporting terrorism – a charge it denies.
"This list of demands is made to be rejected. It is not meant to be accepted or… to be negotiated," Sheikh Mohammed told reporters during a visit to Rome .
The demands included severing ties with terrorist groups, downgrading ties with arch-rival Iran, closing a Turkish air base in Qatar and shutting down the pan-Arab Al Jazeera satellite channel.
"We are not going to accept anything that infringes on our sovereignty or anything that is imposed on Qatar," Sheikh Mohammed said.
He added his country did not fear any military retaliation and believed wisdom would prevail.
"We believe that the world is governed by international laws, that don't allow big countries to bully small countries," he said. "No one has the right to issue to a sovereign country an ultimatum."