Jeremy Corbyn links deadly London blaze to budget cuts
Comments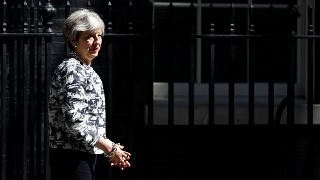 Opposition leader Jeremy Corbyn has linked the deadly London tower block fire to cuts to local authorities' budgets.
Corbyn, speaking in the House of Commons, claimed the UK was paying the price for cutting spending by 40 percent.
"When you cut local authority budgets you end up with few building control inspectors. What the tragedy of Grenfell Tower has exposed is the disastrous effects of austerity."
Theresa May said the fire was the result of mistakes from all governments and lots of local councils over decades.
It came as May went head-to-head with Labour leader Corbyn for the first time since the snap general election.
May earlier revealed 120 high-rise buildings in England had now failed fire safety tests in the aftermath of the blaze at Grenfell Tower.
At least 79 people are feared to have been killed in the fire on June 14.
Watch in full: May's first head-to-head with Corbyn since election