Mihai Tudose chosen as new Romanian prime minister
Comments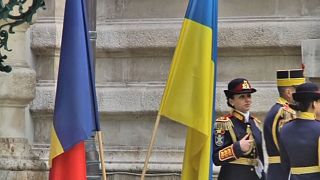 Romania's ruling Social Democrats picked economy minister Mihai Tudose to replace the prime minister they ousted last week, raising hopes for an end to political deadlock as early as Thursday, their leader said.
Social Democrat (PSD) lawmakers voted out their own cabinet in a no-confidence motion on Wednesday last week, accusing then premier Sorin Grindeanu of failing to fulfill promises he made in December elections.
Analysts said many party members were unhappy with Grindeanu's failure to relax anti-corruption rules – his government had to withdraw plans to decriminalise several graft offences after massive street protests.
Romania's leftist-led coalition will present Tudose's name to President Klaus Iohannis at 1200 GMT, said officials.
"If all goes well and the president approves the nomination, we can have a new government approved in parliament late on Thursday," the leader of the Social Democrats, Liviu Dragnea, told reporters.
If President Iohannis, a centrist, does not endorse the candidate, any continuation of the political deadlock would cripple government policies and weigh further on the leu currency which fell to its weakest level since 2012 last week.
"We see no major shifts in government policies, except for the possibility of a bigger push for less stringent anti-corruption laws," Nordea analysts said in a note.
Government policies will likely continue to bend towards the public sector wage hikes and tax cuts that have raised concerns of fiscal slippages with the European Commission and the International Monetary Fund, analysts have said.