Harry Potter: 20 years, €20 billion and even Facebook is celebrating
Comments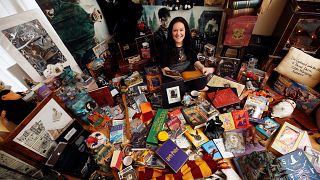 On the 26th June 1997, Harry Potter and the Philosopher's Stone first went on sale.
So unsure was publisher Bloomsbury of the book's success that more copies were sent to libraries (300) than released to book stores.
10 years later, when Harry Potter and the Deathly Hallows was released it became the fastest-selling book of all time, shifting 2.5 million copies in a single day.
In total, around 500 million copies of Harry Potter books have been sold around the world in 79 languages. Together with movies, toys and accessories they are estimated to have raked in more than €20 billion.
Even Facebook is celebrating the anniversary, adding a magic spell to status updates including the name of one of the Hogwarts school houses.