Third journalist dies after Mosul mine blast
Comments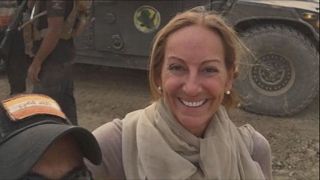 A third journalist has died after being hit by an explosion in Mosul in Iraq earlier this week.
Veronique Robert, who worked for France's state television, died in Paris after surgery.
The mine explosion also killed the French journalist Stephane Villeneuve and the Iraqi reporter Bakhtiyar Haddad.
ISIL militants in Mosul have been putting up stiff resistance against US-backed Iraqi forces for weeks.