Spain: Lionel Messi set to swap jail time for a fine in tax fraud case
Comments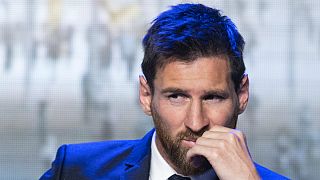 Spain's state prosecutor is prepared to accept a fine from football player Lionel Messi instead of sending him to prison for tax fraud.
A Catalan regional court had given a 21-month custodial sentence to the Barcelona football star.
Spain's Supreme Court rejected an appeal and stood by the prison sentence.
He and his father were found guilty last year on three charges of tax fraud to the tune of 4 million euros. The pair were also fined 2 million euros.
Meanwhile Real Madrid football star Cristiano Ronaldo has been facing his own accusations.
The Spanish prosecutor claims he had knowingly used a business structure to allegedly hide some of his income.