Vienna court to rule on Hitler house dispute
Comments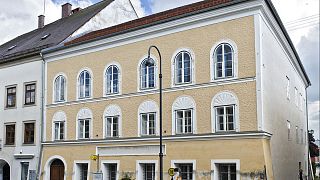 The owner of the house where Adolf Hitler was born is fighting the Austrian government's right to take possession of the property.
The interior ministry had been renting the three-storey hours near the German border since 1972 but it has remained empty in recent year because of disputes.
The owner, a retired woman, filed a legal challenge on Thursday.
Her lawyer, Gerhard Lebitsch, told reporters she had refused offers that were too low from the state.
"The offers regarding the purchasing price were half-hearted," said Lebitsch. "At best it was the sale value of a regular house. There were never any serious talks. Always everything got blocked."
The Austrian government doesn't want Hitler's birth home to be used as a pilgrim site by neo-Nazis and other groups.
The former German chancellor provoked a global war that cost more than 50 million lives.
A decision by the court is expected within the next two weeks.