Theresa May offers post-Brexit status to EU nationals
Comments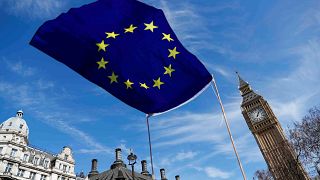 After a year of speculation over the rights of EU nationals living in Britain after Brexit, new proposals unveiled by UK Prime Minister Theresa May in Brussels will mean that those who have lived in Britain for five years will be granted the same rights as UK nationals.
A new "settled EU" immigration status will grant some of Britain's 3.2 million EU nationals access to healthcare, education and other benefits, as well as the right to remain living in the country.
However, May told EU leaders at a European Council summit in Brussels that the proposals would only be adopted if UK citizens living abroad in the EU were given the same rights.
She said: "No one will face a cliff edge… The UK's position represents a fair and serious offer, one aimed at giving as much certainty as possible to citizens who have settled in the UK."
However, the "cut-off" date after which the guarantee will no longer apply to new residents has not yet been specified by Downing Street.
It will be no earlier than March 2017 when Britain formally began the process of leaving the EU by triggering Article 50, and no later than March 2019, by which point Britain's departure will have to be complete.
Nothing has yet been confirmed about the fate of EU nationals living in the UK and British nationals living abroad, but the UK and the rest of the EU have said they wish to come to an arrangement that secures the status of both parties.