Macron's En Marche poised for big win in French parliamentary poll
Comments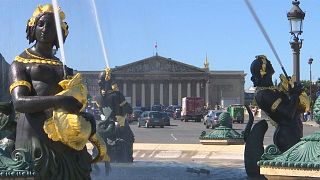 French voters are expected to hand President Emmanuel Macron a landslide majority in the election for the national assembly
The second and final round of the poll on Sunday could see his year-old Republic on the Move party win up to 80 percent of seats in the lower house of parliament.
Such an outcome would send shockwaves through the more established political order with their unity and even their survival at stake.
The conservative Republicans are expected to form the bulk of the opposition but the Socialists face a humiliating defeat. The far-right National Front are also expected to have minor presence despite their strong showing in the presidential contest.
Turnout, though, could touch record lows, in a sign of voter fatigue after seven months of roller-coaster campaigning and voting, but also of disillusionment and anger with politics that could eventually complicate Macron's reform drive.