US says Qatar blockade "very complex"
Comments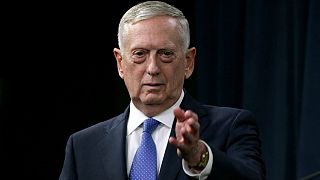 It is a very complex situation where common ground has to be found.
Those words from the US Defence Secretary in front of the House Armed Services Committee, while being questioned about the blockade against Qatar by Gulf States.
James Mattis said: "I believe that Prince Thani inherited a difficult, a very tough situation and he is trying to turn the society in the right direction. But, we all agree that funding of any type of terrorist group is inimical to all of our interests."
During a visit to Paris, Qatar's foreign minister said his country backs Kuwait's mediation efforts and is ready to engage in talks if they conform with international law.
But he also stressed that no one can dictate Qatar's foreign policy.
Saudi Arabia, the United Arab Emirates, Bahrain and Egypt cut diplomatic and transport ties, accusing Doha of supporting terrorism.
Qatar denies the claims.