Former Panamanian president arrested
Comments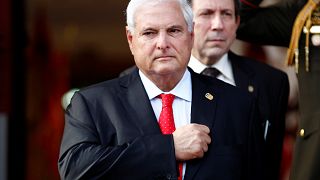 Former Panamanian President Ricardo Martinelli has been arrested on an extradition warrant by the US authorities.
He is in custody at a federal detention center in Miami.
Speaking of Panama, ex-prez Martinelli arrested in Florida https://t.co/3GAgoR7vBp

— mark seibel (@markseibel) 13 juin 2017
The former president was arrested earlier in the day near his home in Florida.
He is accused of corruption and spying on opponents in Panama.
Martinelli is expected to appear before a judge for an extradition hearing.