London attacker's mother says British Imams 'are right' not to pray at his funeral
Comments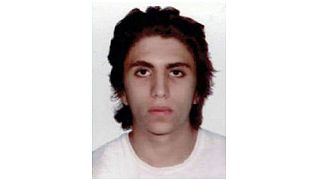 The mother of Youssef Zaghba, one of three perpetrators of last week's deadly terrorist attack in London, has said that she supports the decision of Imams not to pray at his funeral.
Valeria Khadija Collina, who is Italian and converted to Islam, said that she had heard British Imams were not going to give Zaghba an Islamic funeral and said she was greatly disturbed but "thinks it is right".
Youssef Zaghba, a 22-year-old Italian-Moroccan, was shot dead on Saturday night, June 3, after participating in a terrorist attack at London Bridge, which saw seven killed and 48 injured.
Collina, who spoke to media at her home in Fagnano, 20 kilometres (12 miles) south-west of Bologna, said: "We are always asked to make a statement and this sends a strong signal."
She also described her last phone call with her son, which she realises, with hindsight, was him saying goodbye.
"He spoke very sweetly…he had gone to live in a place outside (of Central London) with a garden. Afterwards, I thought, this example of a garden was a lot like the garden in paradise."
Collina finished by saying that she couldn't express in words how she felt towards the victims' families and would dedicate her life to fighting ISIS ideology.
"I will ask forgiveness, I will ask for everything but that which I can do is something concrete. I can try, from this moment on, to do what I can to make sure these things are not repeated."
Police said Zaghba was not a subject of interest in Britain but Italian media reports say authorities there did inform the UK that he was considered a risk.