London Mayor leads minute's silence for terror victims
Comments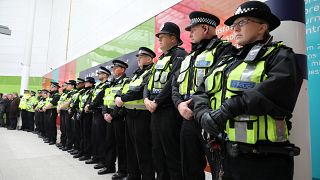 The United Kingdom held a minute's silence for the victims of the London Bridge terror attack.
It was led by London's mayor Sadiq Khan to honour the seven people who died and 48 injured in the incident on Saturday.
In a statement, Downing Street said: "The UK will observe a minute's silence in remembrance of those who lost their lives and all others affected by the attacks in London on Saturday night.
"The silence will be marked at all government buildings and other organisations may follow suit.
"Flags will remain at half-mast on Whitehall government buildings until Tuesday evening."