Ariana Grande concert at Manchester Arena hit by suicide bomber
Comments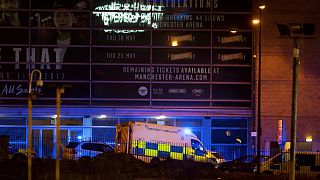 A suicide bomber has killed more than 20 people, including children on an attack at concert-goers in the British city of Manchester.
The attacker set off his bomb just as a performance by singer Ariana Grande was coming to a close.
People fled in panic following the explosion, which occured in a passageway linking the main venue to an adjacent station.
Around 20,000 mainly young people were at the Arena at the time.
Police say there was only one attacker who died at the scene but they are seeking to establish his identity and whether he had links to terrorist networks.
The main UK political parties suspended campaigning for an election due to take place in two weeks.