Russia defied warnings and 'brazenly' interfered in US election, former CIA head says
Comments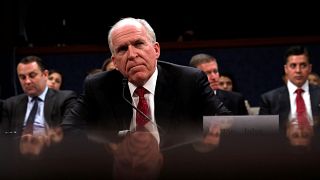 Russia interfered in the 2016 presidential election despite warnings not to do so, John Brennan, former head of the CIA said.
Speaking to a House of Representatives committee, Brennan said he saw attempts to meddle in the process last summer and expressed his concerns to counterparts at Russian agencies.
"It should be clear to everyone Russia brazenly interfered in our 2016 presidential election process and that they undertook these activities despite our strong protests and explicit warning that they do not do so," Brennan said.
He said it was unclear whether any Americans had been complicit in the attempts and that the Russians themselves denied the accusations.